PLIA held its Christmas Party on December 6 at the Manila Polo Club with the theme "Fiesta sa Pasko".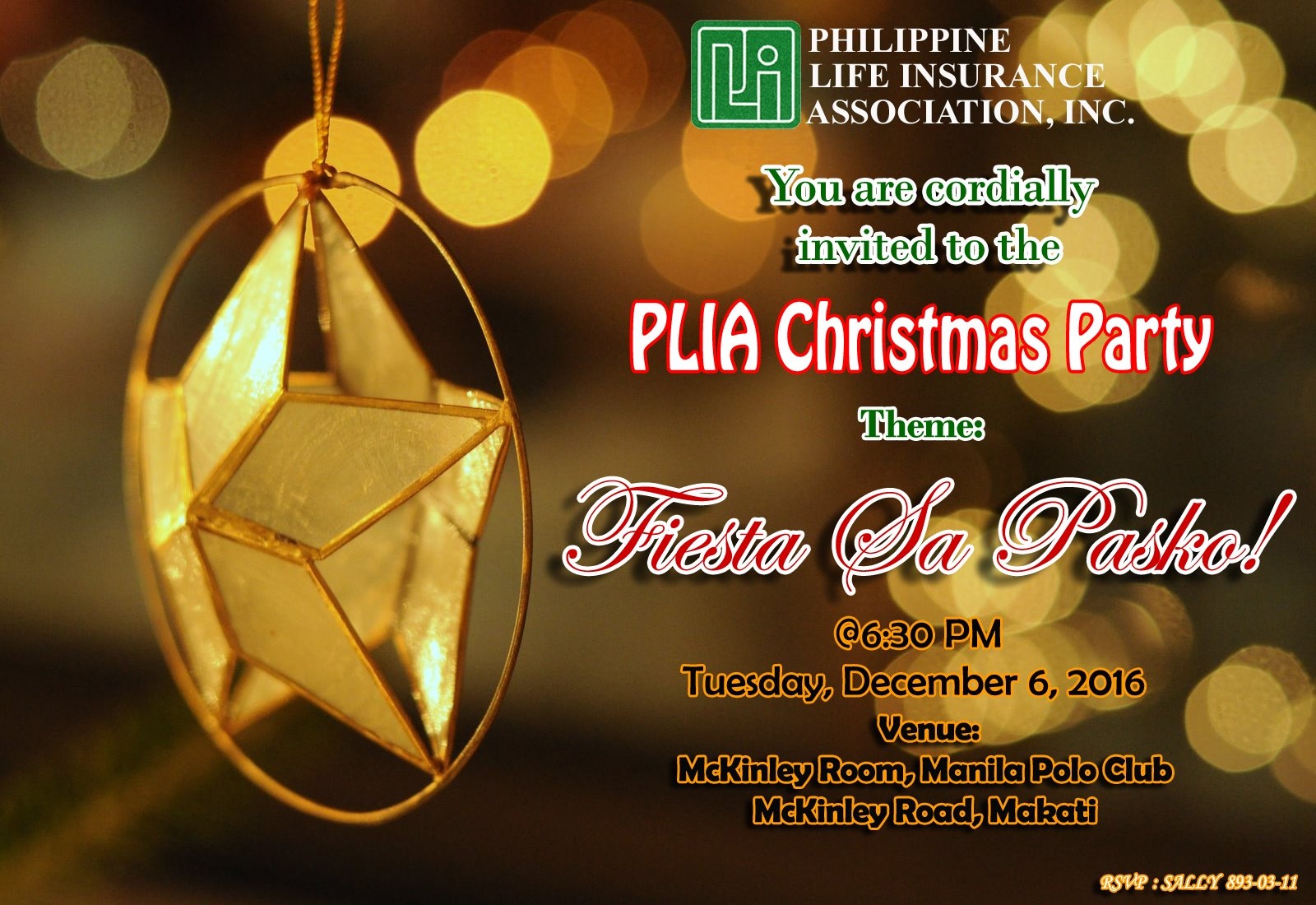 Fun activities requiring audience participation were made part of the program.
There was a segment called "The Mannequin Challenge", in keeping with the latest social media trends. The "Mannequin Challenge" is a viral Internet video trend where people remain frozen in action like mannequins while a video is recorded, usually with the song "Black Beatles" playing in the background. Attendees in each table were made to act out a frozen pose of their choice for one minute and were judged based on difficulty or fun impact of the pose and consistent maintenance of its frozen state.
Another challenge posed involved the typical Pinoy activity of parol-making. Each table was provided with a bamboo parol skeleton and basic materials for use in its production. Allocated production time was 15 minutes and judging was based on full completion, creativity and overall look.
Instead of getting a professional to provide entertainment, PLIA had students of The Purple Centers Foundation sing Christmas carols after which a donation of P25,000 was given to the foundation. The Purple Centers Foundation is a non-profit organization established in 2003 which provides education, nutrition, healthcare, and social services to under-privileged children and families from the garbage reclamation communities that surround Smokey Mountain in Tondo, Manila, as well as children living in the Navotas public cemetery, the relocation communities of Bulacan and the Irisan dumpsite in Baguio. The foundation supports the education of more than 400 children in its private school in Tondo, and more than 400 public scholars.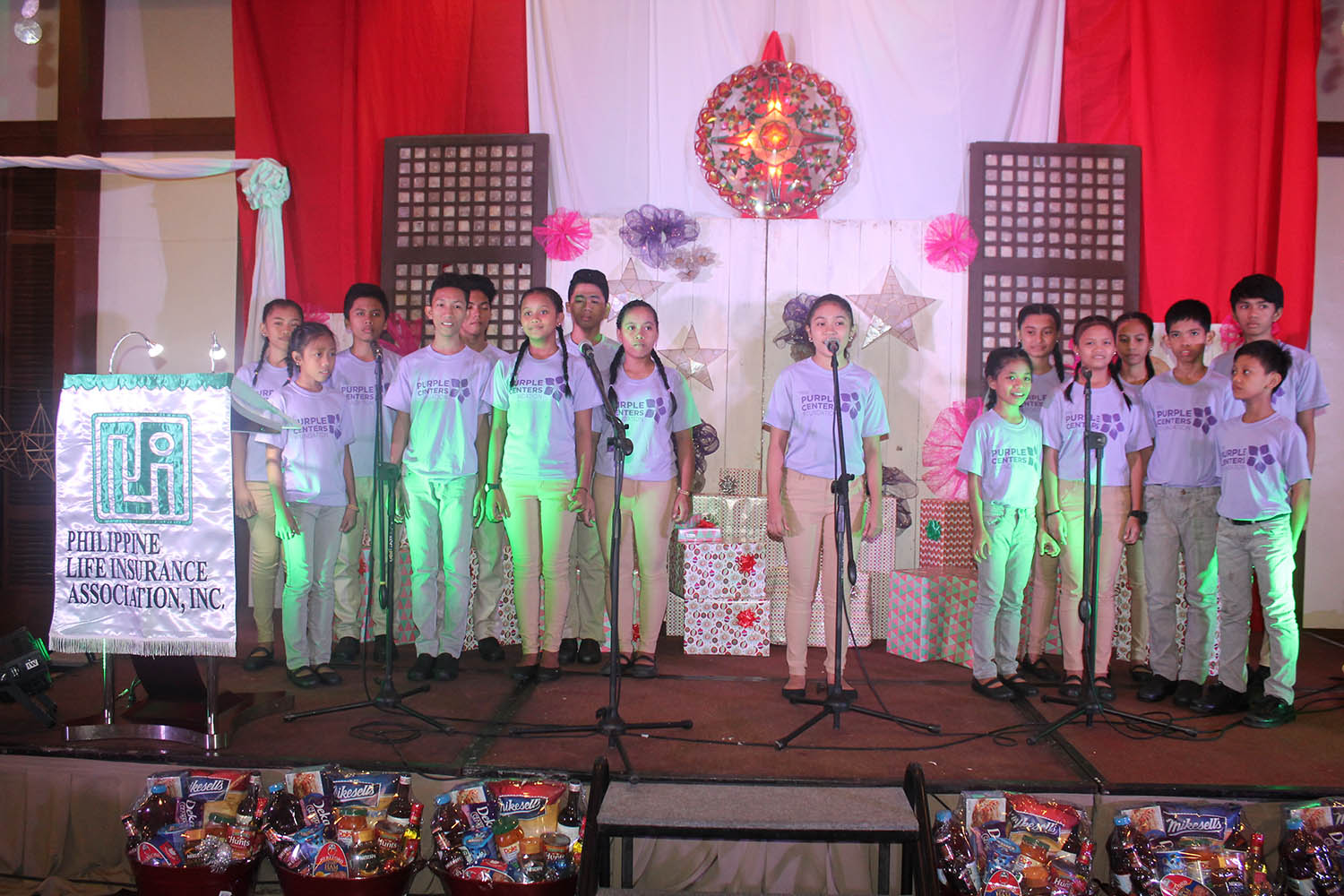 Everyone came home with a raffle prize having a minimum value of P1,000. The two grand prizes of a 43-inch UHD TV and an iPad Air were respectively brought home by Ralph Baurile of Manila Bankers Life and Kirby Batara of the PLIA Secretariat.