The Insurance Commission commemorated its 71st Anniversary with a luncheon event on  28 January 2020 at the Philippine International Convention Center, Cultural Center of the Philippines Complex, Pasay City.
Guest of Honor and Speaker was Executive Secretary to the President of the Philippines, Hon. Salvador Medialdea.
Officers of insurance associations were recognized and presented during the program.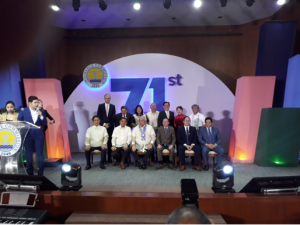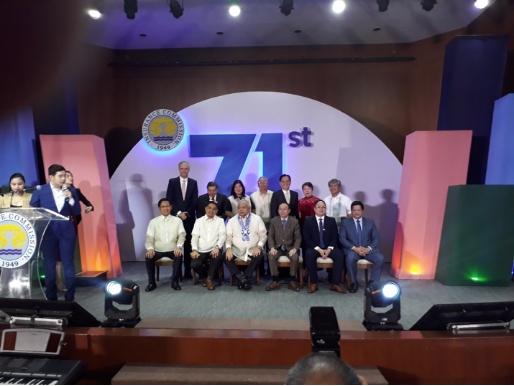 Photo shows, from left to right, PLIA Board members Dominik Smeets, Surendra Menon, Geraldine Garcia, Benedict Sison, Evelyn Carada and Roy Miclat together with Executive Secretary Salvador Medialdea, Insurance Commissioner Funa and Deputy Commissioners Ferdinand George Florendo, Randy Escolango, George Ongkeko and Erickson Balmes.