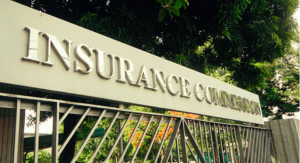 THE INSURANCE SECTOR can weather the impact of the coronavirus pandemic on their businesses, according to the Insurance Commission (IC), even as investments and sales face difficulties.
Insurance Commissioner Dennis B. Funa said insurance companies have been "well-capitalized" even before the pandemic hit and assured no company will go bankrupt.
"Insurers are well-capitalized. I don't think that is the immediate issue. The initial impact will be on their investments and the sales of insurance products," Mr. Funa said in a mobile phone message Wednesday.
Mr. Funa admitted that investments of insurers in businesses in other sectors will surely take a hit, with sales also affected by lockdowns across the country.
"That is why I allowed them to resort to online selling. In terms of investment, we all know that all industries will take a hit," Mr. Funa said.
For life insurers, Philippine Life Insurance Association, Inc. (PLIA) President Benedicto C. Sison said firms remained "adequately capitalized" with enough buffers to "absorb any volatility in financial markets."
Insurance companies' minimum capital requirement was hiked to P900 million as of end-2019 from P550 million according to Republic Act No. 10607. This will increase further to P1.3 billion by end-2022.
To help firms amid the strict quarantine protocols imposed around the country, the insurance regulator has allowed companies to sell their products digitally or through any information and communication technology (ICT) channels.
On April 15, the IC conducted a survey to measure the impact of the coronavirus pandemic to their businesses. Insurers were scheduled to submit the forms earlier this week but IC said it is still compiling and assessing the results of the survey as of Thursday.
Mr. Sison said life insurers expect their assets to suffer "some drag" due to local equity sell-offs, although equities only account for a "small portion" of total assets of companies.
"It is also worth mentioning that the recent decline in bond yields have benefitted the valuation of the fixed income portfolio which make up the majority of the assets of most insurance companies," Mr. Sison said in an e-mail.
PHILPLANS FIRST
Pre-need company PhilPlans First, Inc. told its planholders in a recent advisory that it will shut down all of its provincial branches starting June 6 to stay afloat after incurring massive losses in their investments.
PhilPlans said as a "strategy for survival," it will only operate in Metro Manila "with barest and leanest workforce," where they will continue to sell pension, memorial and life products as well as STI educational plans.
Its trust fund values were affected as pandemic fears hit markets and lockdown protocols "made recovery of these values even more difficult," it said.
"While we have carefully chosen the trustees of the funds you have entrusted to us, as required by law, and while the trustees have invested the funds prudently, the economic repercussions of the pandemic has now affected our ability to generate adequate returns," PhilPlans' letter dated April 21 read, a copy of which was posted on its website.
The letter was jointly issued by PhilPlans President and CEO Monico V. Jacob and Eusebio H. Tanco, the company's executive committee chairman.
PhilPlans said it even considered selling its assets "at their depressed values" to meet the company's immediate maturing obligations, that could have resulted in "losses which we would no longer be able to recover — to the detriment of all our planholders."
"We have weighed our options and considered the interest of all and we have decided to wait for the asset values to recover before we liquidate. Admittedly, this could take a rather long time," it said.
The pre-need company said it is working on "quite a number of implementing strategies" to stay afloat during this crisis.
PhilPlans' affiliates are health maintenance organization PhilHealthCare, Inc. and insurance provider Philippine Life Financial Assurance, Inc.
Sought for comment, IC's Mr. Funa said the company will write a letter to the regulator on the matter.
IC earlier ordered pre-need companies selling three or more types of plans to maintain a minimum unimpaired paid-up capital of P100 million, P75 million for those selling two types of plans and P50 million for firms offering just one kind of plan including those who do not sell any type of plans.
— B.M. Laforga (BusinessWorld)