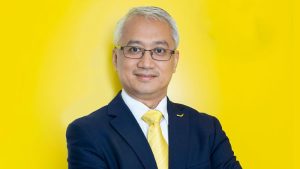 As the Philippines life insurance industry moves into a new phase after a turbulent pandemic, Asia Insurance Review spoke with Philippine Life Insurance Association's Mr Rico Bautista about how the industry fared and current changes.
Mobility, in-person interactions and mass gatherings, the crucial enablers for the life insurance industry, were greatly impacted during the pandemic-induced quarantines and lockdowns. Consequently, new business premium of the Philippines life insurance declined by around 20% in 2020.
The life insurance industry, however, achieved 16% growth in the first three quarters of 2021 compared to 2020. The industry still lags by 7% when compared with the performance in the pre-pandemic period of 2019.
Philippine Life Insurance Association (PLIA) president Rico Bautista, speaking with Asia Insurance Review, said, "We did consistently well, despite the pandemic, in realising growth in the areas of premium income, assets and invested assets in both full year 2020 and the three quarters of 2021, whether compared to the corresponding period of 2020 or pre-pandemic 2019 levels."
Table 1: Performance of Philippine life insurance industry during 2020 and three quarters of 2021
Customers go online
Mr Bautista said the response of life insurance customers to the rapid switch to online during the pandemic was very encouraging.
He said, "As expected, the younger segments of the market were quicker to adapt and those that were less tech-initiated, especially from the older-age bracket, took a little more time to adjust."
One survey of Filipino consumer behaviour and preferences during the pandemic revealed that consumers positively embraced online buying.
79% showed interest in purchasing life insurance since the pandemic outbreak
89% have product preference for hospitalisation benefit
81% are looking for access to funds in case of emergency as part of life insurance benefit feature
Increase in willingness to have digital contact with agents from 29% pre-pandemic to 61% post-pandemic
67% respondents are now likely to buy health insurance and 66% life insurance online
Impact on life insurance agents
Mr Bautista said, "Going online was generally welcomed as an enabler by life insurance agents. It helped them to continue to provide financial protection and care for their clients, while reactivating their income stream.
"Agents also benefited from the operational efficiency offered by the online mode of business by bringing them closer to their sales managers," he said.
Outlook of the young
Young people, especially millennials, are often considered a hard nut to crack for insurers. Mr Bautista said, "The outlook and attitude of youngsters were positively influenced by the vulnerabilities arising from the pandemic, which is a welcome sign."
He said a survey by Manulife, 'Know Your Ys and Zs: A closer look at the financial and mental well-being of Filipino Millennials and Generation Z in the time of COVID-19' is revealing in this regard.
The study found that 81% of millennials and gen Zs have started taking steps to secure their future financially because they believe it is important to know where their money goes. In addition, 67% of millennials have started investing in financial instruments, 79% are looking for ways to grow their money and 77% are exploring diversifying their portfolios to mitigate risks.
92% of gen Zs plan to purchase an insurance plan in the next one to two years, with life, health and variable unit-linked products as their top considerations.
Changing customer preferences
Speaking about the life insurance products that find favour with Filipino customers, Mr Bautista said, "Variable unit-linked products (VULPs) have been dominating the market for at least a decade now.
"VULPs comprised 45% of the total life insurance industry premiums generated in 2011 and in 2021 this figure rose to 74%. These products' unique offering of life protection with an investment component that provides potential upside in the death benefit has kindled wide interest and patronage, especially from the bancassurance distribution channel."
He said, "In case of the traditional products, whole life plans make up 53% of the new business volume. Term plans account for 30% and the balance 17% is covered by endowment plans."
Filipino women and life insurance
In research done for the joint SHEROES programme between Insular Life and the International Finance Corporation, the following important trends were revealed.
96% of Filipino women surveyed did not currently have life insurance
85% of Filipino women surveyed responded that they put the needs of family above all others when it comes to spending
Six out of 10 Filipino women manage their own money or take on the task of managing the household budget
Mr Bautista said, "This is a clear signal that much effort needs to be made to improve the state of Filipino women's financial literacy and appreciation of how insurance may help them prepare for a secure financial future."
He said some life insurance companies have designed products specifically for women.  She Cares and Healthflex cover specific women's diseases as part of critical illness coverage. AIA Glow of Life, a critical illness plan, caters specifically to the needs of women.
Improving insurance awareness
Mr Bautista said PLIA's efforts in promoting microinsurance have created a material impact on expanding financial inclusion.
"The number of lives insured under microinsurance has grown four fold in the last five years from 4.98m in 2015 to 21.15m in 2020, accounting for 5% and 19% of the population."
"In response to the growing interest in life and health insurance due to the pandemic, the industry is now aggressively pushing health insurance products which provide cover for critical illnesses and infectious diseases and also hospital income benefit schemes. Companies are also getting into branded health and wellness programmes with supporting online apps and wearables," said Mr Bautista. A