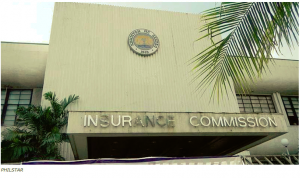 THE Insurance Commission (IC) eased rules on insurance firms' quarterly compliance with the minimum net worth requirement and also announced other relief measures to help companies stay afloat amid the coronavirus crisis.
The IC issued Circular Letter No. 2020-60 on Friday relieving insurance companies from quarterly compliance with the P900 million minimum net worth requirement.
However, the IC said only those already compliant with the requirement as of end-December are immediately to avail of this regulatory relief measure.
Meanwhile, those that have failed to comply before the enhanced community quarantine was declared last March 17 can only avail of the relief once they "put up additional funds to cover the net worth deficiency."
Under Republic Act No. 10607 or the Insurance Code, insurers must have a net worth of at least P900 million by Dec. 31, 2019 and P1.3 billion by Dec. 31, 2022. New players must have at least P1 billion in paid-up capital.
While insurers still need to comply with the minimum risk-based capital (RBC) ratio, the IC also relaxed the levels of regulator intervention based on the company's level of compliance.
For instance, companies with RBC ratio of over 100% will no longer require regulatory action but if the ratio falls below 25% level, IC can still, and is required to, take control of the company.
IC said the submission of 2020 RBC2 reports will be on Aug. 31 for the period ending June 30, Nov. 30 for the period ending September and on April 30, 2021 for the period ending December 2020.
The insurance regulator said the economic fallout from the coronavirus disease 2019 (COVID-19) pandemic is expected to impact policyholders, counter-parties and agents.
"Insurance companies may be affected in a variety of ways such as exposure to declining revenues, unprecedented volatility in the stock market, interest rate changes, increased claims, credit risks, supply chain and service disruptions, and the overall decrease in the value of assets and investments," the circular, issued by IC Commissioner Dennis B. Funa, read.
"These events could depress the solvency position of insurance companies. This Commission values the importance of insurance companies to stay in business as they provide a primary source of financial protection to the society and economy," it added.
In a separate directive, the IC also extended the period agents sell online or via information and communication technology (ICT) until the end of the year from the initial end-June rule to give both life and non-life insurance companies more selling options amid the ongoing COVID-19 pandemic.
The insurance industry's premiums rose 2.76% to P224.97 billion at the end of September 2019.
The life insurance sector accounted for P172.05 billion of net premiums written in the period, while the non-life sector generated P44.02 billion. — B.M. Laforga (BusinessWorld)